LESLIE S. SAUL, IIDA, AIA, LEED AP
Leslie founded Leslie Saul & Associates (LS&A) on December 21, 1992. In 2012, LS&A is celebrating its 20th year of providing architecture and interiors for Corporate, Academic, Institutional, Retail and Residential clients.
With a background in architecture, interior design and painting, Leslie brings an artistic and logical approach to problem solving. In over thirty years of professional practice, she has been responsible for designing more than eight million square feet of space. Her projects have won local, national and international recognition and awards. Leslie is also an active and dedicated volunteer for community and industry organizations.
Leslie is a proud grandparent of Charlotte Madison Saul, born January 1, 2011, daughter of Tom and Jennifer Saul of Miami, FL.
Favorite Quotes:  "Any man who can drive safely while kissing a pretty girl is simply not giving the kiss theattention it deserves." – Albert Einstein
Favorite Color:  Purple Square with an orange dot
Contact: leslie@lesliesaul.com

MONIQUE JANKOWSKI, LEED AP
Senior Project Manager / Architectural Designer With Leslie Saul & Associates since 1998
Monique Jankowski brings her past experience of working in the exhibit design field to her role as a senior project manager and designer at LS&A. As a project manager, Monique brings precision and clear communication skills to large-scale, complex projects. She is a creative designer, exploring new materials and inventive solutions. Monique facilitates large teams by successfully interfacing with engineers, consultants, contractors and clients. She produces well-organized and logically constructed drawing sets. Monique's experience includes multi-floor office build-outs, small but cost-effective renovations, residential projects, retail spaces and dignified yet fun institutional projects.
Monique (tries) to find the balance between work, home life, and play by training for triathlons, getting her hands wet in clay on the potter's wheel, going to museums,  and hanging out with her two kids, husband, chocolate lab, 2 cats, and 7 chickens.
Favorite quote:  "A balanced life is a cookie in each hand."
 Favorite color: Any shade of green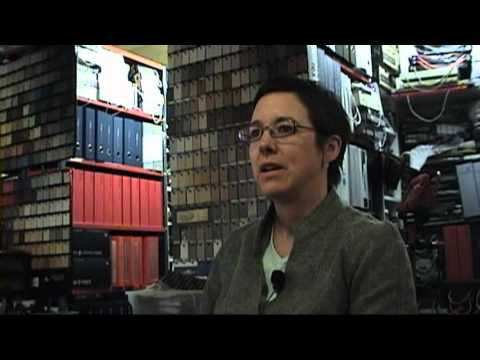 Contact: monique@lesliesaul.com
SUMA GREENWALD
Interior Designer  With Leslie Saul & Associates since 1992
Suma was the first employee at LS&A, playing a key role in supporting Leslie to build a successful firm by her willingness to wear many hats.  She also has the honor of being the office foodie.   Over the last few years she has taken some time to explore other interests, but has maintained a close connection with the firm, jumping in to help out when needed.   Her unconventional upbringing in an intentional community in NY gives her the ability to think outside the box. She is an intuitive, creative problem solver who loves color and simple design.
Favorite Color: Orange
Favorite Poem:
This being human is a guest house.
Every morning a new arrival.
A joy, a depression, a meanness,
Some momentary awareness comes
As an unexpected visitor.
Welcome and entertain all!
Even if they're a crowd of sorrows,
Who violently sweep your house
Empty of its furniture,
Still, treat each guest honorably.
He may be clearing you out for some new delight.
The dark thought, the shame, the malice,
Meet them at the door laughing,
And invite them in.
Be grateful for whomever comes,
Because each has been sent As a guide from beyond.
-RUMI
Contact: suma@lesliesaul.com
Carlos Munoz
Interior Designer With Leslie Saul & Associates since 2012

Carlos Munoz was raised in El Salvador and Guatemala, where he studied architecture and art history at the University of San Carlos. His designs include offices for SAM Colombian Airline, a pharmacy for Medicines du Monde and a variety of private homes. He has worked on set designs and construction for numerous theater, TV, and dance productions throughout Central America.
Since coming to the U.S. in 2000, he has worked in interior design for the hospitality industry and the development of luxury senior living facilities. He has also worked in set design for theater and film, as well as in public art construction. 
Favorite color: Teal
Favorite Poem:
"Once upon a time, I, Chuang Chou, dreamt I was a butterfly, fluttering hither and thither, to all intents and purposes a butterfly. I was conscious only of my happiness as a butterfly, unaware that I was Chou. Soon I awaked, and there I was, veritably myself again. Now I do not know whether I was then a man dreaming I was a butterfly, or whether I am now a butterfly, dreaming I am a man. Between a man and a butterfly there is necessarily a distinction. The transition is called the transformation of material things.
Master  Zhuang (c. 369 BC – c. 286 BC)
Quote from the book  Zhuangzi
Contact: carlos@lesliesaul.com

SONJA GROZDANIC
Interior Designer  With Leslie Saul & Associates since 2012

Sonja obtained her Masters and her Bachelors Degree in Architecture from Wentworth Institute of Technology ('11 and '10, respectively).  After an extraordinary study abroad experience in Berlin during her Junior year of college, traveling and exploring Europe's modern and historic architectural sites, Sonja returned with an invigorated passion for architecture and a new focus on spatial design.
As a designer, Sonja has experience with facilities, having worked for a summer at the Dana Farber Cancer Institute in the facilities management and real estate department.    She also has two years of management experience in a highly competitive retail industry.  With her background and education, she found her niche at Leslie Saul & Associates.
Sonja believes that any obstacle is worth tackling with an outgoing attitude and a smile.  She likes to credit her unbreakable character for driving her through all challenges, but her family's support and love do not hurt, either.  The love of her life is her long-haired Chihuahua, Leo, named after the blue Teenage Mutant Ninja Turtle.
Favorite quote:  "All you need is love. But a little chocolate now and then doesn't hurt."- Charles M. Schulz
 Favorite color: Blue (green comes close second)

Contact: koko@lesliesaul.com